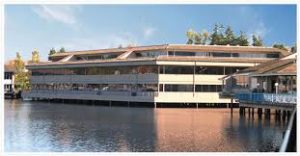 GMA Research is located on Lake Bellevue in Bellevue Washington, where brands like Microsoft, Expedia, PACCAR, QFC, REI, PSE and many others have a major presence.
As one of the leading, premier research firms for almost 50 years (founded in 1970), GMA is organized to meet and exceed client needs and expectations.  Every GMA Associate, full time or part time is dedicated to one goal, superior quality and service.
Our organization is focused on each project from a multidisciplinary approach. Research design, data collection, computer tabulation, analysis and reporting are all conducted and completed within the GMA organization structure and certified network to ensure quality, consistency and overall confidentiality.